Fast and smooth deal with Sir Ian.
Sure and decisive buyer.
Very flexible with his time and place of meeting.
Matagal pa sana usapan natin kaso may lakad pa ako that night :)
More items can be found at ROCKSOFT Online <click here for link>
Thanks for buying my item.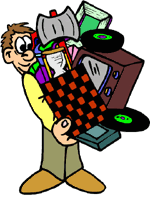 www.rocksoftonline.com