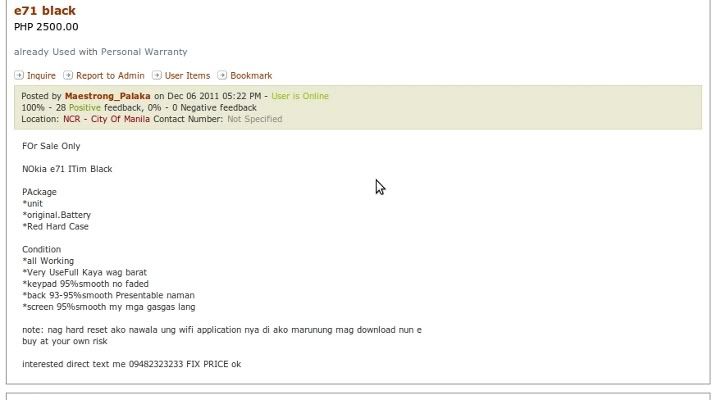 Sir you lied about the Nokia e71 you sold to me. You said that the WLAN wizard was gone after doing a hard reset. The fact is, the unit you sold to me was a Mainland China version so it doesn't have hardwares for WLAN and Front Cam.
So kahit ano gawin mo, di talaga magkakawifi yung unit. China specific RM-493 model has no WiFi or 3G. Firmware update won't bring them back as the hardware were never there.
You stopped replying to my messages when I was asking for a refund because you lied about the unit.
"Buy at your own risk" Apparentlly, ikaw yung risk kasi sinungaling ka.
I still have a copy of our negotiation messages.
Waste of time and money. Be careful when dealing with him. Just had a deal with him 2 hours ago. Sinungaling kaya magingat kayo.